enter at your own risk. seriously.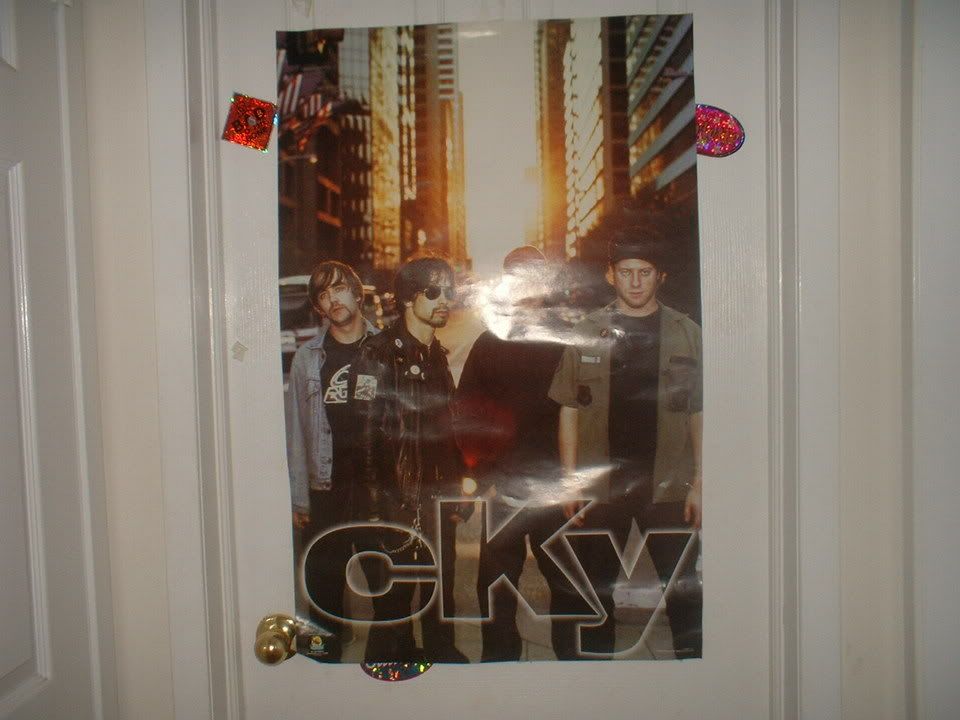 wine bottles with money. concert tickets..and i have no clue what else is on there..
thats the vacum i never use. and my trophies from 1992. and books that ive never read.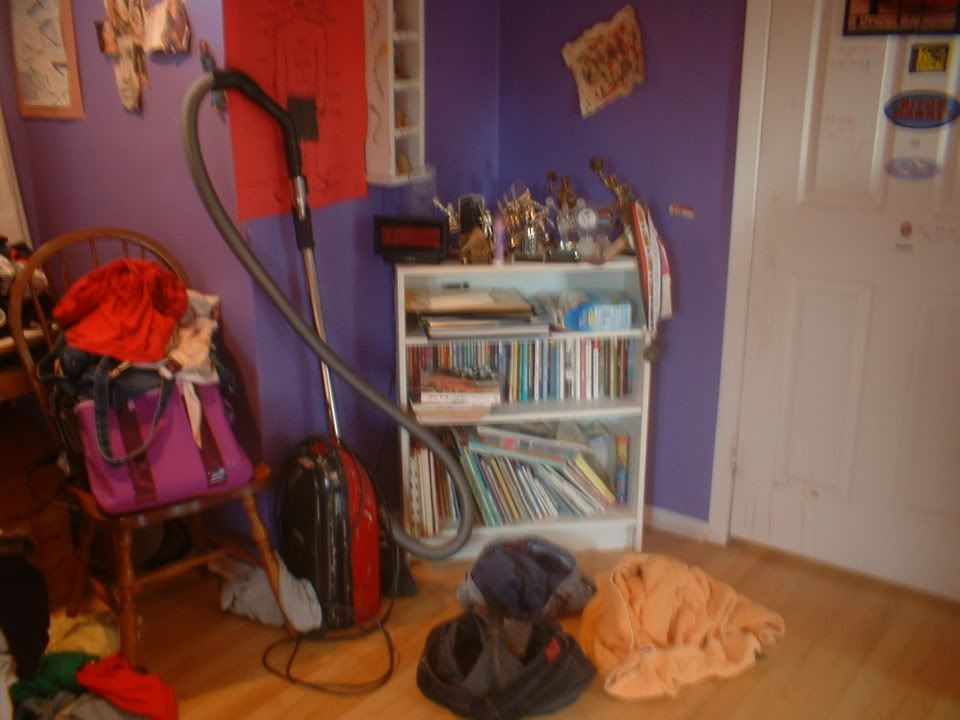 theres a desk under there somewhere.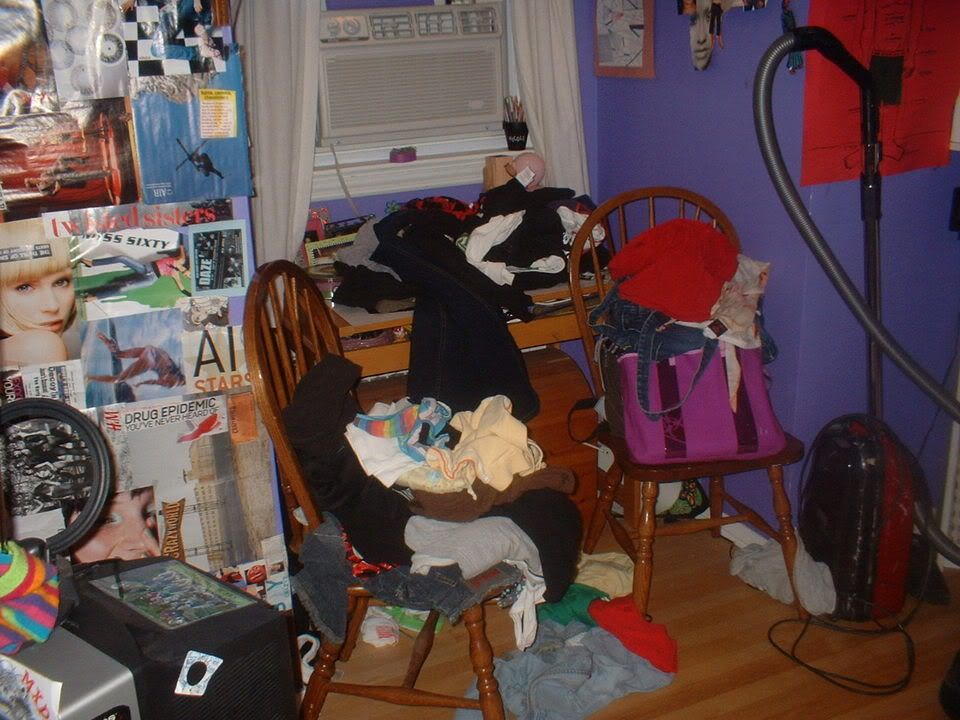 my never made bed ♥ ps i sleep with bags on my bed and i like it.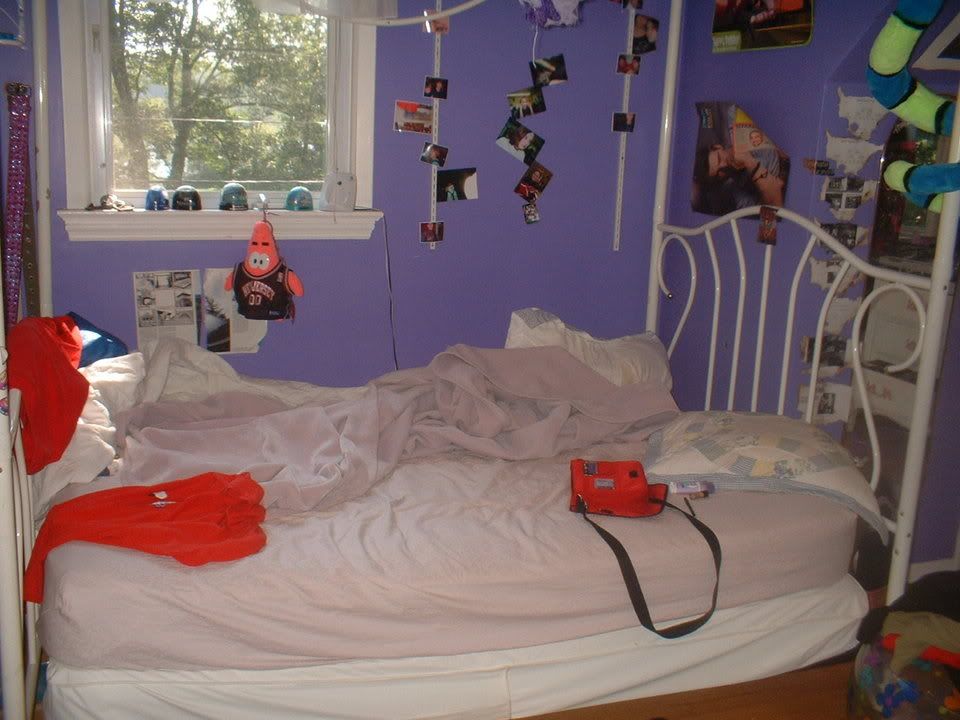 my couch and tv and collage-ness walls. and a manican we found in a dumpster. her names chelz. i like to beat her up.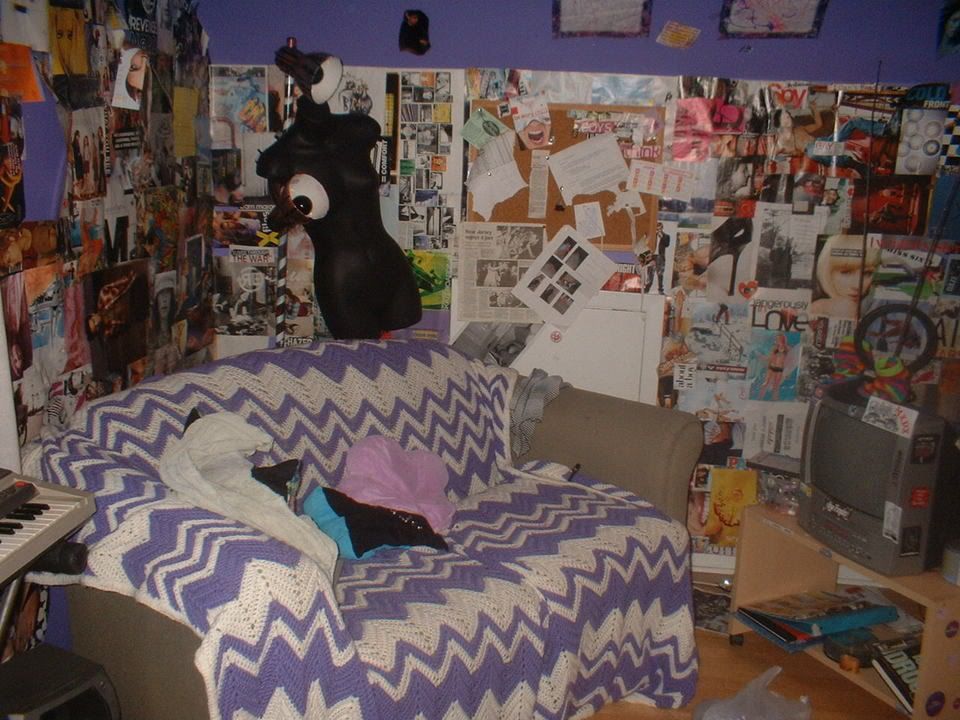 hair stuff and a record player.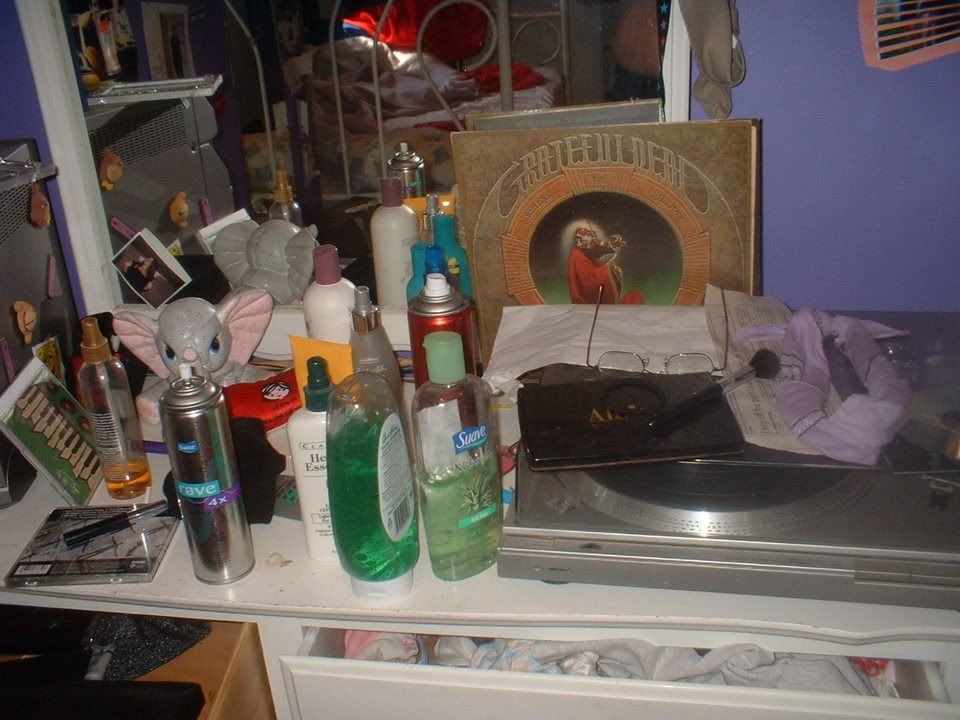 thats my other manican. her names lola. shes hot so i dont beat her up. oh yeah. id just gotten outta the shower when i toke these pics so u can see me neeekid in this one. ops.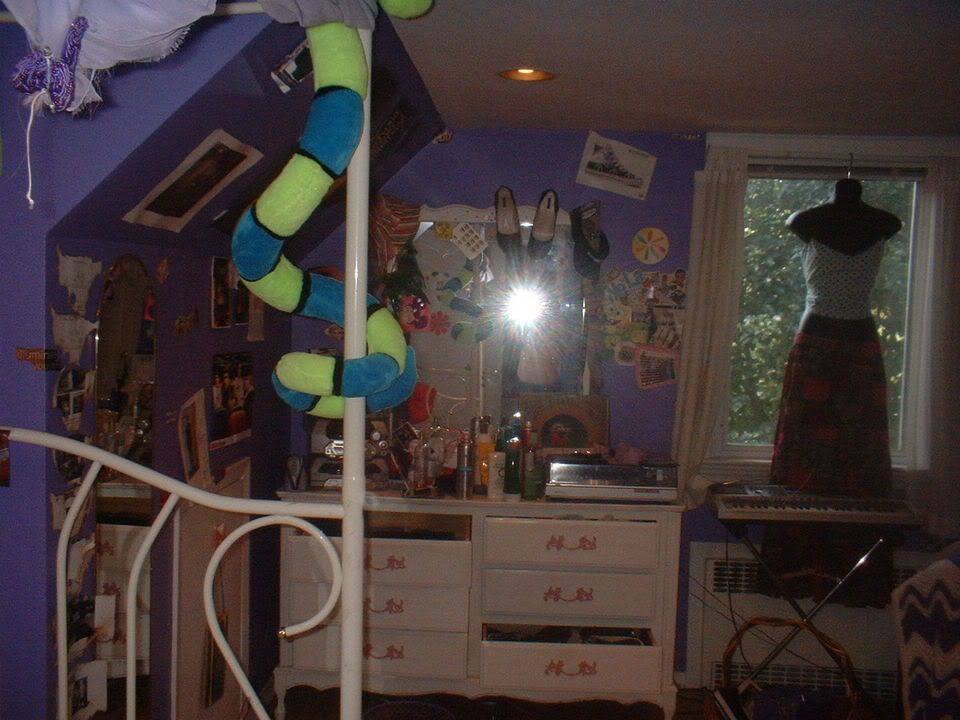 bye, suckas.